Testimonials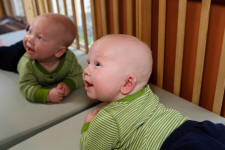 My daughter has attended Best Friends Daycare since June of '09, and I truly feel lucky to be able to go to work each day knowing she is in the best of hands. We have had 3 previous providers who, because of various reasons, closed their daycares or just weren't up to our high standards. During the search to find them, and (FINALLY) to find Missy, I interviewed several providers each time. As soon as I entered Best Friends Daycare, I knew I had found what I had been searching for during the last 3 years. Missy has created an amazing environment which was obviously designed with children in mind. From the Sponge Bob bathroom (complete with the child-sized toilet) to built in cubbies for the books and toys.... you can see how much care was put into even the smallest detail. When we interviewed Missy I realized, and still believe, that Missy goes above and beyond in everything she does related to her daycare. The spacious rooms are completely childproofed, clean and organized, bright and friendly. There is a structured schedule so the kids know what to expect each day, and enough books, toys and activities to keep them entertained and busy. My 3 year old eagerly shows me her "projects" every day, has learned all the words to entire songs they sing together, and rarely leaves without giving Missy a hug first. I would highly recommend Missy to anyone who is looking for that perfect place for their children to thrive.
~Ali~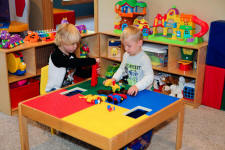 One of the most important decisions my husband and I had to make for our family was who would care for our children while we were working. We knew immediately when we walked into Best Friends Daycare that the environment was perfect. It was colorful, clean, safe, and had everything that you see at some of the bigger centers…yet it was a home. The thing that we value more than anything, however, was not something we could see when we walked in; it is something that we learned over time. The attention, care, and love that our kids have received over the years, gives us comfort every day we leave them in Missy's care. We feel very lucky to have her!
~Heather & Tom
~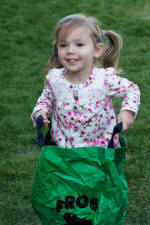 Six years and three boys later, we still love Best Friends Daycare. As a mother, I appreciate being able to drop off the boys and know they are in a clean, safe, educational environment. We especially like the Christian values component to the preschool program. The boys just love going and Missy has really become like a member of our family.
~
Kelly~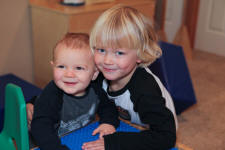 We began at Best Friends Daycare in August 2009. We really liked our previous daycare provider but she was set to retire so we were understandably nervous about making a switch. However, our nerves were calmed almost instantly after just a few days with Missy. Our oldest son has always had some trouble with transitions, but Missy's calm demeanor and seemingly endless patience were enough to help him overcome his nerves relatively quickly. After awhile, it was more of a struggle to get him to come back home with us at the end of the day! We also brought our newborn son to Best Friends Daycare when he was about 6 months old. It was obvious from the start he was receiving a great amount of love and attention from both Missy and her assistant as well. The only complaint we have is how eagerly he lunges from our arms to Missy's each morning! When you go to see Best Friends Daycare, you will instantly see all of the time, effort and attention to detail that Missy has put into her daycare facility. All of the rooms are bright, fun and always meticulously clean. The outdoor playground goes way beyond what you see at your average home daycare-it even has rubber "wood chips" to help protect the kids should they fall. We are both teachers and can honestly say we are pleased and impressed with the preschool curriculum that Missy uses to help prepare our boys for that big jump to kindergarten. We can not say enough about our experience and, more importantly, our sons' experiences at Best Friends Daycare!
~Scott & Kelly~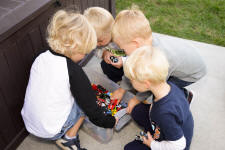 When I drop my son off at Best Friends Daycare every morning, I feel confident and secure in the knowledge that my son is going to have a wonderful day filled with fun and learning opportunities. He loves going to Best Friends Daycare and he can't wait to get up and go there in the morning. Knowing that my son is happy and safe is the best gift you can give a parent, Thank you, Best Friends Daycare!
~Kim~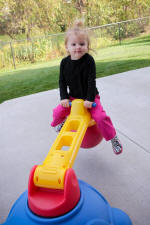 My son has attended Best Friends Daycare full time for more than eight years. As his needs and interests changed, from being a busy toddler to an active fourth grader, he has always been provided age appropriate activities. Missy always maintains a positive emotional environment and a safe and fun-filled physical environment. Best Friends Daycare is a small, nurturing place for children whose parents want their children to be cared for and not just supervised.

~Leslie~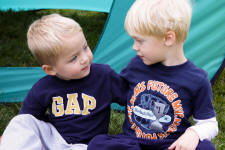 My two boys wake up each morning wondering if today is a 'Missy day'. They can't wait to go and spend the day with their friends. Each week is filled with special visitors, show and tell, or other fun activities. The fun they have with their friends and the many opportunities to learn throughout the day make us so happy to have the boys at Best Friends Daycare.

~Laura & Andy~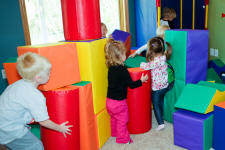 Best Friends Daycare is the most wonderful daycare you could find in the twin cities. Missy's entire focus is on the kids - just look at her pictures! We've been with her for over five years. It's everything you could want - structured, fun, clean, loving, energetic, educational, etc. She keeps thinking of new things to do and I couldn't be happier with the care my kids have received.
~Tara & Shawn~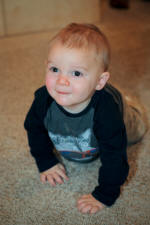 At Best Friends Daycare, Missy provides a very clean environment. We have been extremely happy with the care and the great educational and food program. We feel we have found a great combination between a home daycare and daycare center. Our family is lucky to have found her!
~Dani & Jason~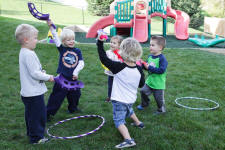 We have been with Best Friends Daycare for 4.5 years and in this time Missy has cared for all three of our children from infancy through starting school. Missy and her daycare have been such a wonderful blessing to us! Best Friends Daycare provides the best balance of the services and facilities similar to a large center, balanced with the comfort and love of a home. Our children have thrived there, making lasting friendships, getting the opportunity to experience interesting educational and fun field trips and visitors, and most of all have felt safe and loved the whole time. I truly feel that if we cannot be with our kids at home every day, this wonderful little daycare is the next best place to home.
~Nicole & Tim~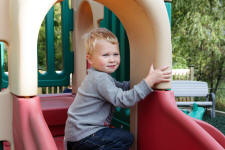 Best Friends Daycare is the perfect mix between a warm family environment and professional childcare business.
~Joel~